Report Fall/winter 2014-2015
As the weather in Belgium is not that fantastic anymore, I figured making you a blogpost with some of the trends for fall and winter of 2014-2015. I find it interesting to see trends scatter from the catwalk to the front page of the most famous magazine to the bloggers to the people in the streets.
Do I check these trends out? Yes! Do I try some of these trends? Ofcourse, why not? Do I stick to these trends? No. My aim is to create my own style,
inspired
by these trends. It's important to stay YOU.
Wear what you like!
Trend #1: Ponchos and capes
This season, the British luxury fashion house, Burberry has expanded options by allowing people to add their own initials to these capes. As you can see in the picture, they put Cara (Jocelyn) Delevigne's initials in the cape she was wearing during the fashion show.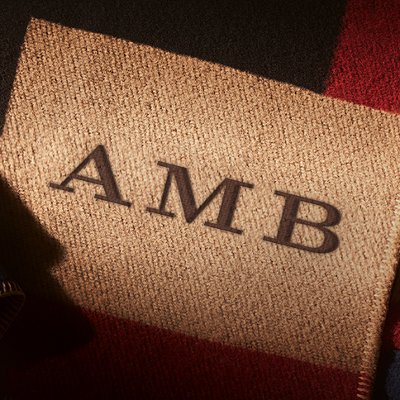 Totally into this cape, I looked up how much it would cost to put my own name in one. The monogramming service was launched on the 3rd of September, so I immediately wanted to check how much it would cost if they put my initials/name in one. The price of the cape without the initials is €1050. For the monogramming it takes a 225 euros more, which makes a total of €1275. This is how mine would look like. Want one too? Let me know!
Some other catwalk shots: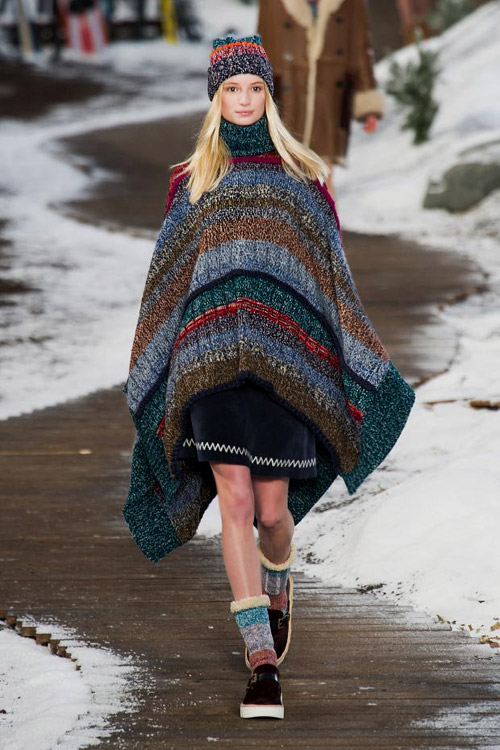 Trend #2: Warm and cozy knitwear
This fashion trend has been spreading from London to Milan to Paris.
With its tribal touch, this may be the one of the funniest outfits I've seen on the runway. Looks a bit strange, if you ask me, but it definitely is the warmest outfit. I wouldn't wear this in Belgium, since the weather isn't that bad out here.
N°2 : Cozy knitwear on the runway at (from left) Edun, Marc Jacobs and The Row.
The head-to-toe knit, seen in the The Row show, is my personal favourite (right). The designers, Mary-kate and Ashley Olsen wanted to show comfortable luxury with overwhelmingly voluminous knitwear. I find the cowl-necked and bell-sleeved (super oversized) sweater an amazing piece. Combined with the oversized skirt, it definitely became my favourite knit of this season.
At last, some other inspirational shots I found on wardrobelooks.com.
Trend #3: Suited women
In my opinion the suit is timeless. As you can see, the grey one gets my highest score. Some pictures:
What is your favorite trend?